Simple Website and SSL Monitoring
We ping your websites and SSL certificates and will notify you when websites are down or certificates get invalid.
7 days full trial.

No credit card required.
Simple and Transparent Pricing
Unlimited Monitors

30 Sec. Check Interval

Multi-User

Statistics (30 Days)

(Public) Status Pages
Start 7 Day Trial
30 second interval frequency
Unlike other monitoring platforms, you can't only set your check interval frequency to a minimum of 5 minutes, 30 seconds or 1 minute.
PingPing lets you set it to a minimum of 30 seconds based on your plan.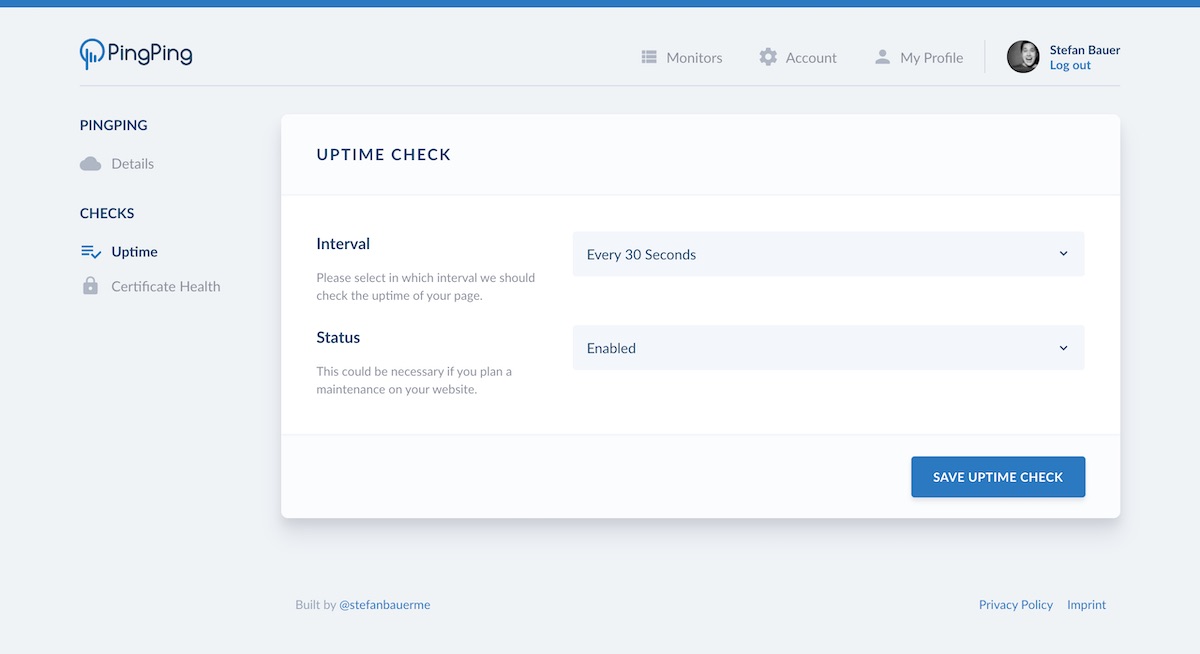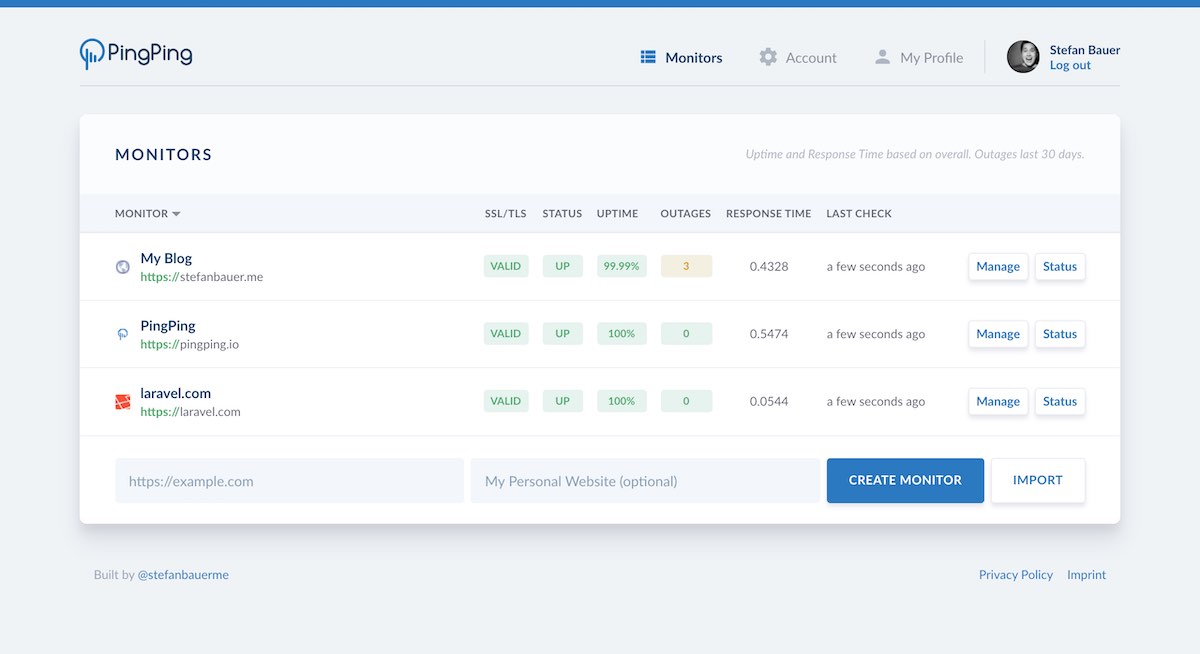 As many monitors as you like
PingPing encourages you to check as many monitors as you like based on your plan, as often as you like.
There's now no longer a need to question which monitors are worth checking.
Multi Location Support
You can choose from multiple check locations worldwide that best match your servers. We check them from different locations from:
Frankfurt (Germany)
New York (US)
More soon
We confirm any downtime by at least two servers.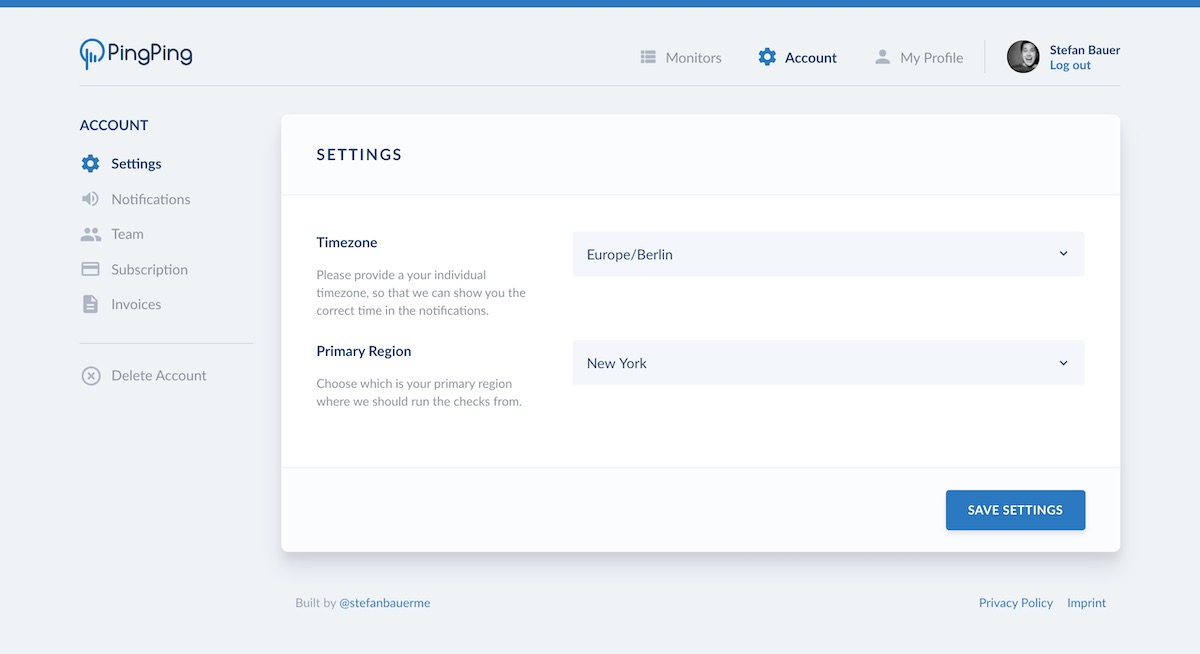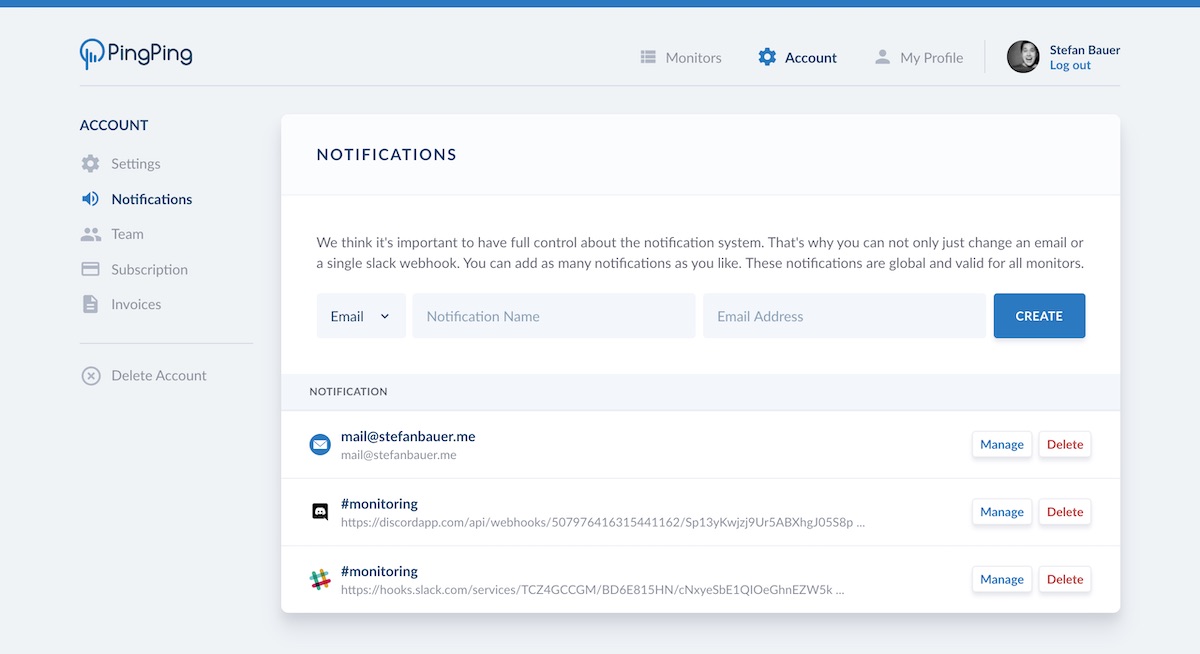 Always within reach
With a variety of notification channels, you are always aware of what is happening with your sites so you can fix any issues sooner. We provide notifications like:
Email
Slack
Discord
Webhook
Don't miss a problem any more.
Grant access to your whole team
PingPing is designed as a flexible multi-user system. The primary owner can invite unlimited users to his team. Nobody else can change billing details or plans but you.
Invite all of your teammates. As many as you like.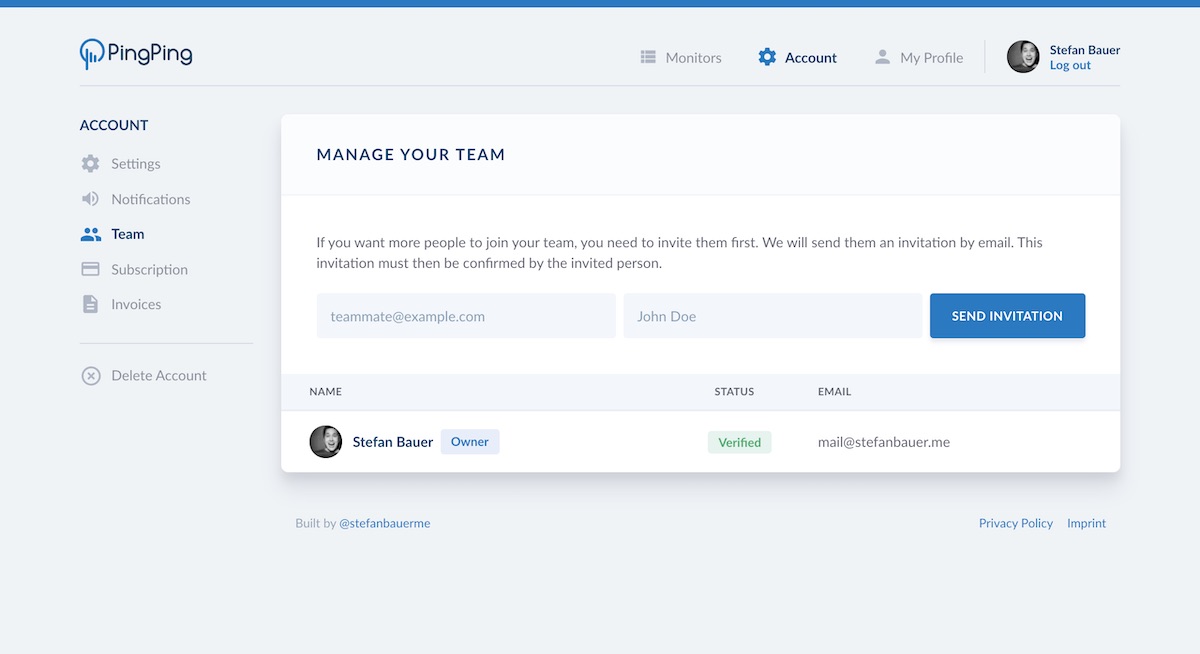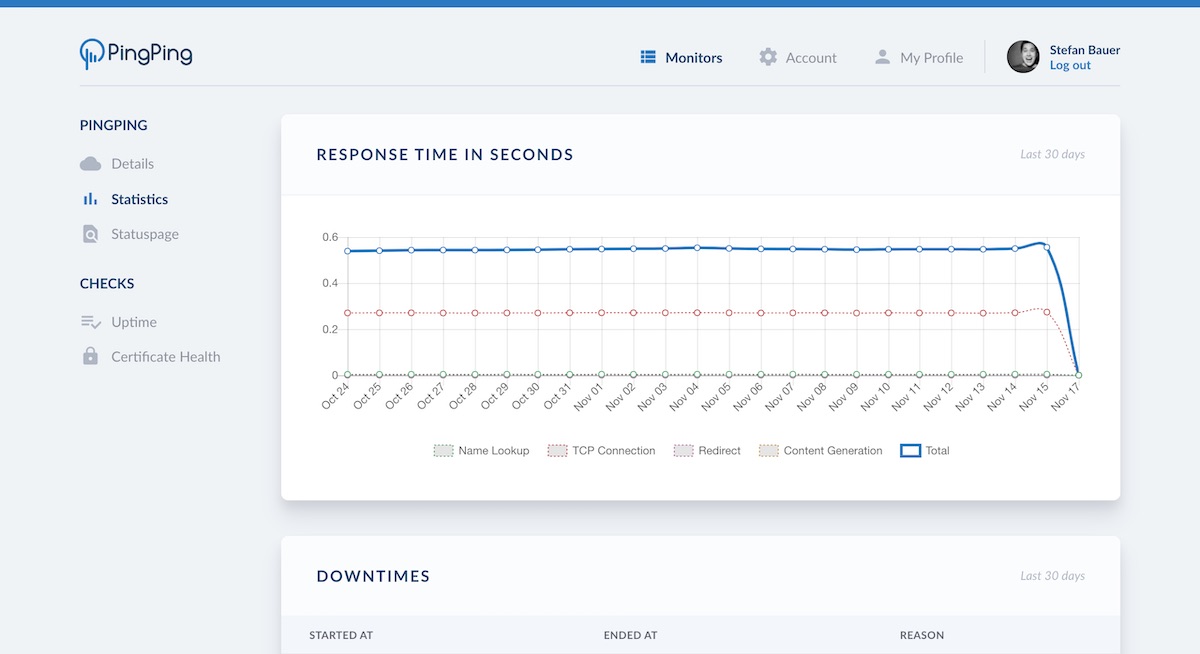 Elegantly Statistics
Our world operates on data, and yours can do too. With our simple statistics you can see at a glance the status of your monitors.
Outages
Average Uptime
Average Response Time
Detailed Downtimes
Oh and we send weekly email reports too.
Public Status Pages
Public Status Pages are awesome! All related monitor data on one simple page.
Average Response Time and Uptime
Uptime over the last three months
Detailed Downtimes
Much more
Share your monitor data with the world!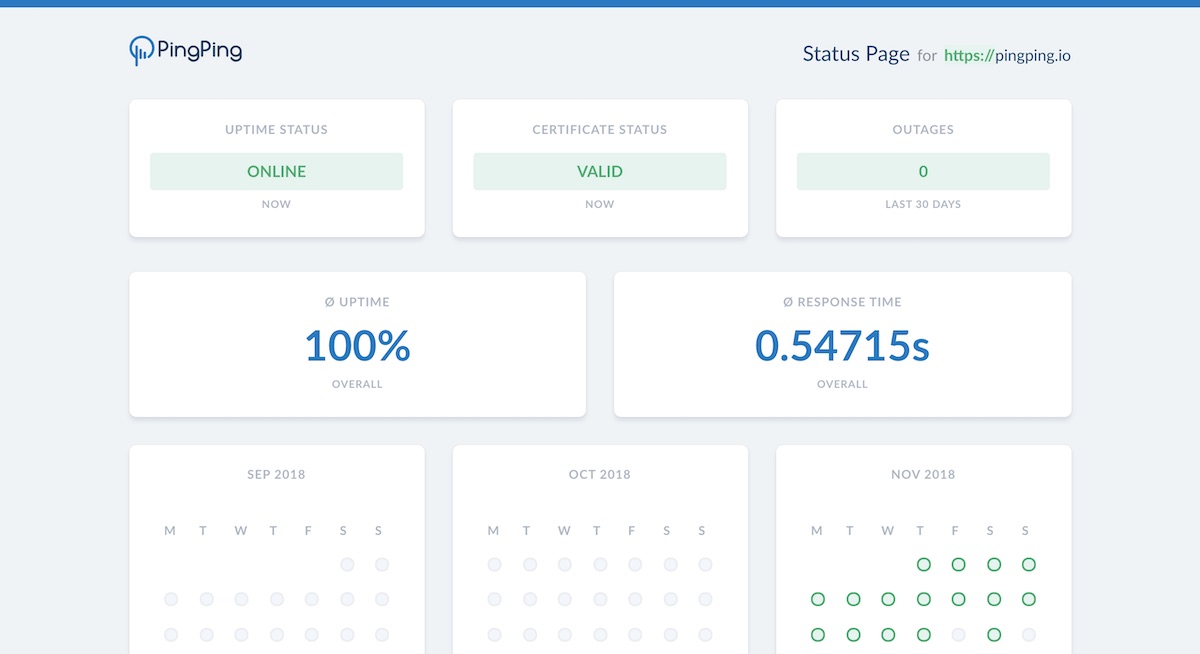 PingPing launched 2 weeks ago
We performed a total of
checks and counting...
Our Testimonials
Awesome people love️ awesome products
"Hearing that your site is down on Twitter sucks. PingPing notifies me right away so I can fix it before I lose the trust of a would-be customer who can't buy my stuff."
"I've worked for two separate startups that had their SSL certificates (unknowingly) expire. It was terrible! It's completely preventable. Using something like PingPing is the answer."
"This is an absolute no-brainer. Having your website down or SSL certificate expire is very embarrassing. PingPing eliminates this risk so you don't have to worry about it."